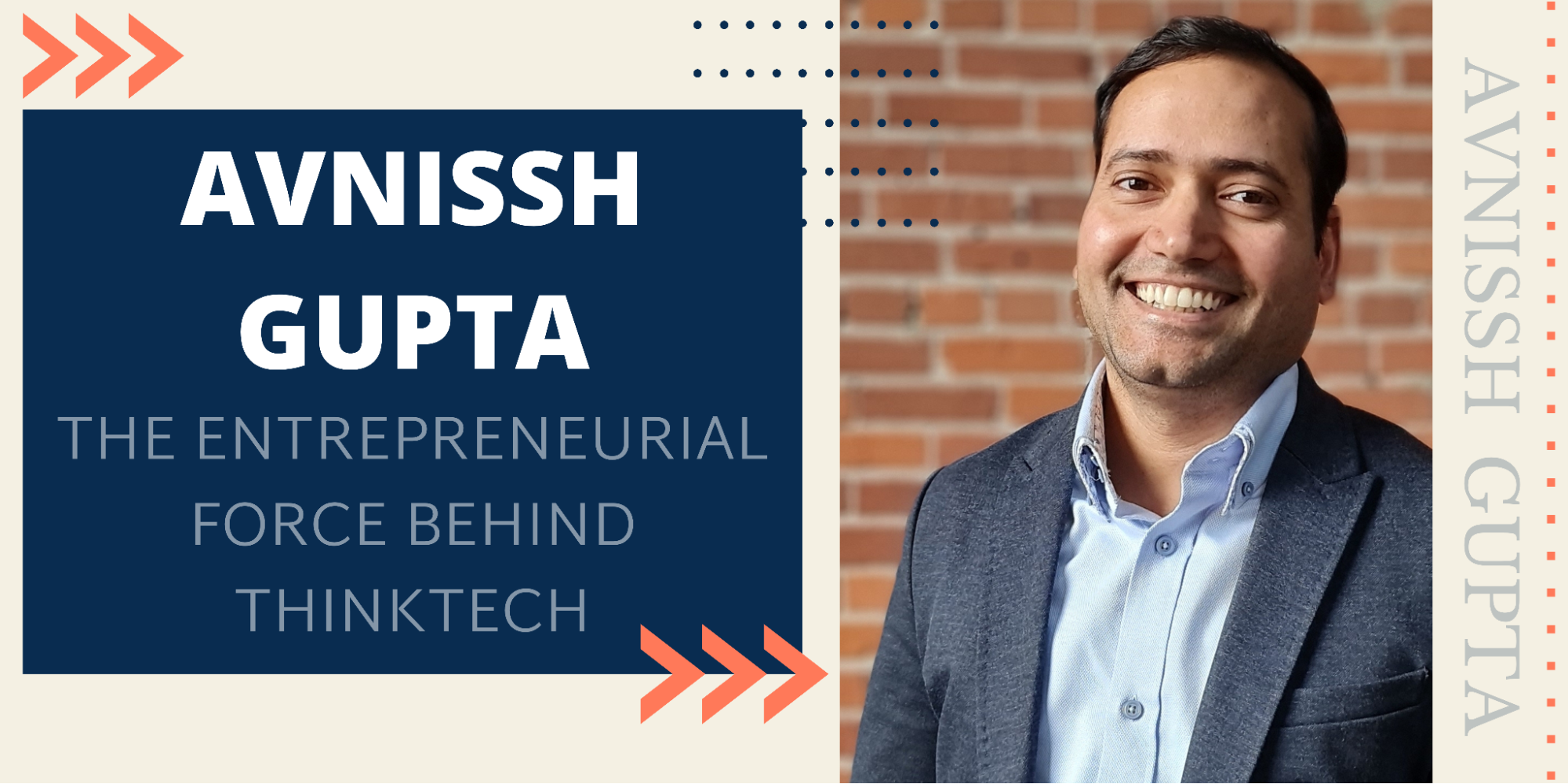 In the rapidly evolving world of technology, it's the resilient individuals with a clear vision and unstoppable tenacity who truly make their mark. One such trailblazer is Avnissh Gupta, the mastermind behind the global technology company, ThinkTech Software.
Avnissh, an entrepreneur armed with a diverse industrial experience and an unwavering commitment to community service, has etched his name into the global entrepreneurial landscape. He steers the ship of digital innovation with his insightful business acumen and tenacity that stands second to none.
Charting a Decade-long Journey in Digital Transformation
A global entrepreneur with roots in multiple continents, Avnissh began his entrepreneurial expedition in 2012. His brainchild, ThinkTech Software, addresses the unique technological challenges that modern businesses grapple with, offering custom digital solutions tailored for their needs. 
ThinkTech isn't your average tech company. It provides comprehensive digital technology and managed marketing services for local, national, and global businesses. The firm even plays a pivotal role as a 'Digital Advisor' in the 'Canada Digital Adoption Program,' helping SMEs in Canada to gain competitive edges through digital transformation.
During the COVID-19 pandemic, Avnissh's strategic foresight and rapid transition to remote work enabled ThinkTech to weather the storm and emerge stronger. By diversifying ThinkTech's services, he successfully mitigated industry-specific risks, fostering new areas of expertise and markets, contributing to the company's substantial growth.
Making a Splash in the Business World and Beyond
What sets Avnissh apart is not just his business success, but his unwavering dedication to giving back to society. He co-founded a non-profit organization in India back in 2009, aimed at educating underprivileged children. Starting with just six kids, the organization has since grown to support over 200 children across various centers. Avnissh's community service also reaches to his home city, Calgary, supporting several causes and helping newcomers settle in their new home country.
ThinkTech is built on the same foundation of compassion and inclusion that Avnissh exhibits. The company champions an inclusive work environment, nurturing the holistic growth of its employees and resulting in a team that is enthusiastic, content, and wholeheartedly invested in their work.
A Journey Marked by Recognition and Achievement
Avnissh's steadfast dedication and industrious efforts have not gone unnoticed. His achievements, including the 'Best of IBM' award in 2011, the 'Delivery Excellence Award' from Suncor in 2012, and the IBM Community Award in 2010, are a testament to his relentless pursuit of excellence.
Holding an engineering degree from India, an MBA from the University of Wales, and numerous industry certifications from Canada, Avnissh's academic background is as diverse as his experience. He has consulted for multi-billion dollar M&A projects and worked with several of the world's largest corporations, leveraging this wide range of experience to lead ThinkTech to its current heights.
Boosting Cultural Diversity and Business Growth in Calgary
As a proud Calgary resident, Avnissh champions the city's cultural diversity and contributes significantly to its business landscape. He supports various ethnic minority-based cultural organizations and events, enhancing the vibrancy of Calgary's cultural scene. 
In the realm of business, Avnissh has made his mark by exporting Calgary's software services to markets in the USA and the Caribbean. The recent opening of ThinkTech's office in India further demonstrates its global reach, contributing to Calgary's growing tech sector and creating local jobs.
Avnissh Gupta embodies the true entrepreneurial spirit—melding professional success with significant community contributions. His resolve to make a difference, whether in the boardroom or the community center, inspires countless others. With his multifaceted achievements and ongoing ventures, Avnissh continually pushes the envelope in the world of entrepreneurship.