In this time of crisis, our lives and livelihood have been shaken. Yet with new challenges also comes new opportunities. With people stuck to their screens more than ever before, it's a good time to take a look at your online business and activities. It is also a great time to gather data about your customers! In doing so, you not only gain valuable knowledge about your target audience but also stay at the top-of-mind for them. So, in what ways can you conduct your online marketing strategy? We'll give you a few ideas!
Create engaging and interactive initiatives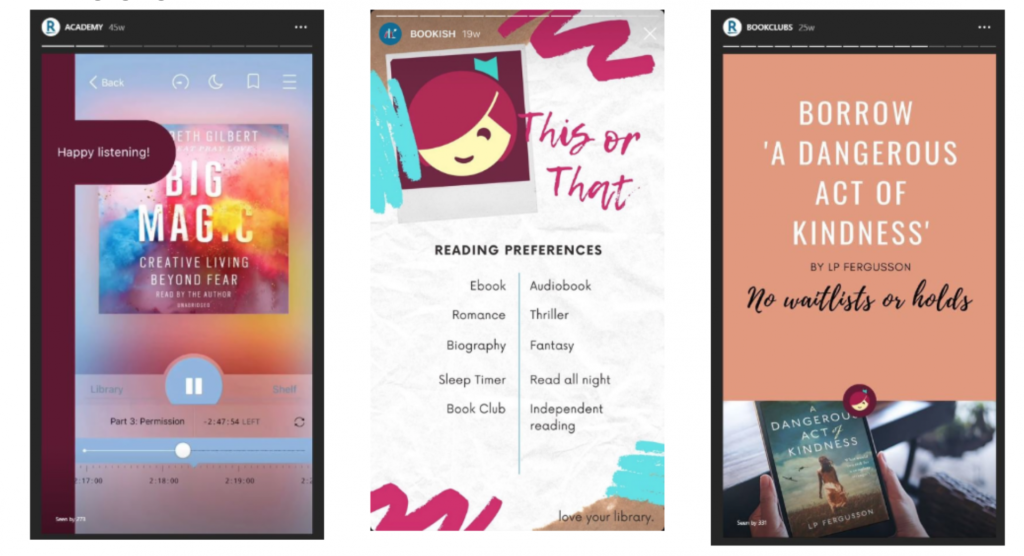 Bookish leveraged Instagram Stories to engage with their audience. Particularly in the second picture, they enticed their audience to play 'This or That'. It is not only fun for their audience but is useful data for Bookish in understanding what their audience really wants.
A/B test content and channels
Whether you deliver content through blog posts, e-books, or videos to name a few, or provide content through different channels, now is a great time to conduct A/B testing to find out what works best! Knowing where on the internet your audience spends most of their time and through what content type they engage with the most, you can use this information to your advantage in adapting your products and/or services.
Start paid ads (they're really cheap right now)
We're surprised to find out that running online ads are really cheap right now. What's even more surprising, according to Neil Patel, is that there is even an increase in ROI during these times from 31% to 53%. Though your goal in running ads may primarily be to make a sale, it can also be used for brand awareness, conducting A/B tests or raising your website traffic.
Make changes to your website
Your website is the identity of your company online, so it's imperative that it's the best it can be. If previous data shows that there is a high bounce rate (meaning people leave your website almost immediately) or there is very little conversion, then it may be time to sit down and spend some time to consider making changes to the website.
Conclusion
These times may have stopped us from moving physically, but that doesn't mean it should be the same for your business or your marketing. We, at ThinkTech, are also working on our own internal marketing. Though we'd like to extend our hands (digitally at that) to help you in any way we can.