At ThinkTech, we have always believed in supporting the businesses around us and we want to help you with your business' continuity. In light of COVID-19, people are called to stay at home, prompting you to rethink and reorient your business strategy. Staying at home has altered your target customers' behaviours in the last few days. Now more than ever, your customers are spending more time online and it is affecting the way you conduct your business with them. 
To consider this drastic shift in consumer behaviour, most brands are focusing their marketing and business transformation spend over online platforms. As an example, we found a real estate company who is continuing its business by changing their sales approach and leveraging the following online platforms to sell homes:
Email marketing and online advertising to reach out to their target customers
Online meeting calendars for booking an appointment with them
3D virtual tours to walk through show homes
Online contract signing and payment
Real-time video conferencing for a construction update 
In the retail space, companies like VSP consignment are offering gift cards at a discount. The intent is to incentivize customers to continue supporting their business while their brick and mortar stores remain closed.
Another example of how companies are using online channels is by offering delivery services. As an example, Vine Arts details how they can meet the needs of their customers during a time where many of them are in self-isolation or distancing.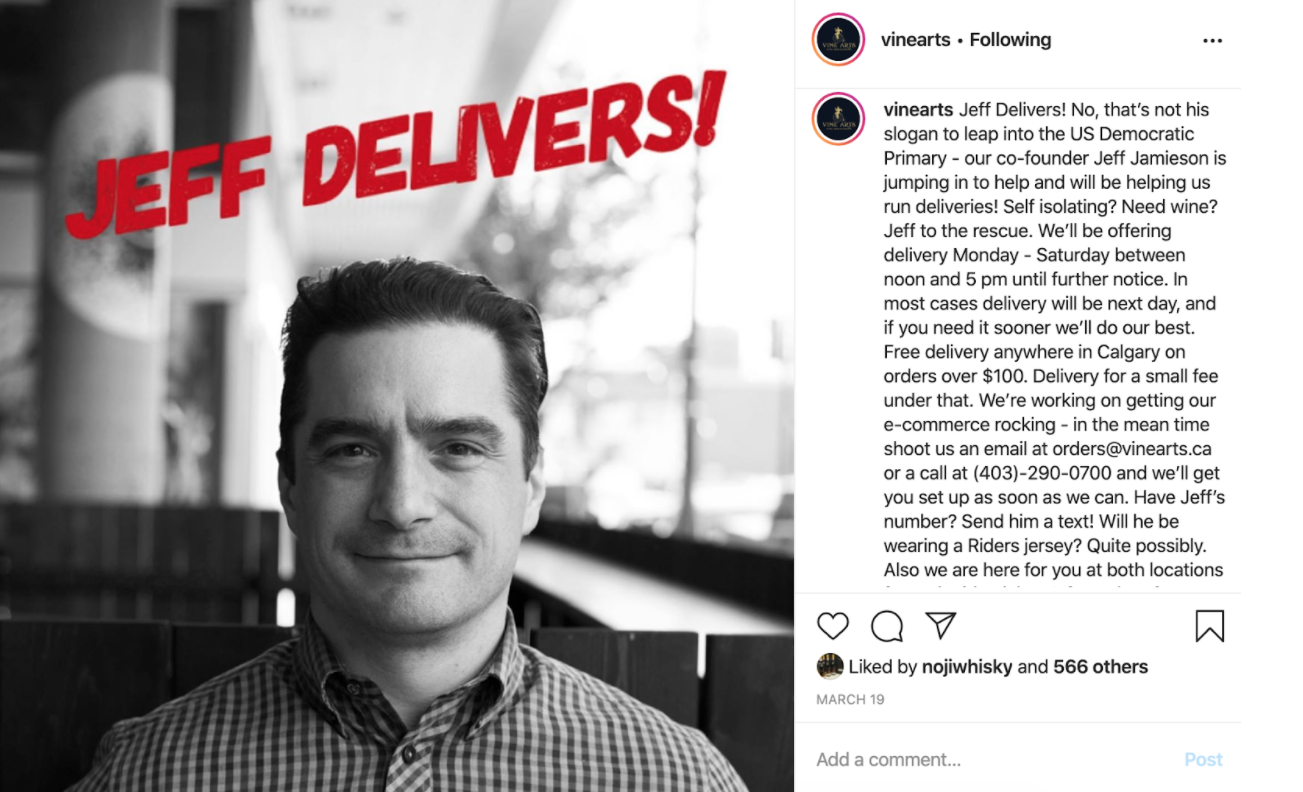 How can ThinkTech help you?
1. Connect with us
If you would like to brainstorm some strategies and ideas that can help you find ways of sustaining your business during these times, please feel free to book a time with our team. 
 2. What are your plans?
Do you have an idea in mind and want our help to execute? 
If not, we can dive into the challenges together and plan for your online transformation strategy.
 3. Sign up 
Let's get started and start executing the plan! 
We are here to help in any way that we can, and are wishing health and safety for you and everyone around you!